Vegan & Vegetarian Options




Grandma Junes Kiosk
Pier Rd, Whitby
North Yorkshire YO21 3PU
We open at 10am
Please Phone for More Details
Or click
here
for the day's we are Open
For cake orders, please call North Beach Café
01947 825047
Or The Valley Gardens Tearooms
01287 626792
©Lands Beyond WD 2018/2019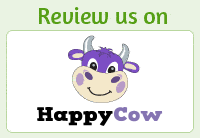 Due to popular demand we now offer many vegan options including our pizzas, we have vegan cheese and vegetables, our baked potatoes come with a choice of baked beans, ratatouille, vegan chilli con carne, vegan cheese, vegan spread and corn. Even our nachos we offer are vegan including our vegan sour cream.

This year our Homemade vegan cakes have been most popular they come with vegan Custard to pour over or serve with Vegan Swedish Glace, delicious! We also do birthday cakes and cupcakes with choices of flavours and decorations, these can be pre ordered at Grandma Junes.

Visit our menu page and look for the Vegan & Vegetarian logo's to see what option is there for you.

Homemade Cakes & Hot Puddings.
Why not come and try our new Vegan
Hot Pudding with Vegan Custard
We offer oven baked potatoes with various toppings

Delicious gluten free hot puddings served with custard or fresh cream






Unfortunately due to cross contamination as we bake every day with flour and we cannot make gluten free cakes but do offer a very nice alternative which could be a Alabama Chocolate Fudge Cake, Carrot Cake or Caramel Apple Pie with Cream and Fresh Strawberries.
2018
New For 2018/2019
Homemade Vegan Roasted
Vegetable Quiche
During December look out for our Vegan
Christmas Cupcake